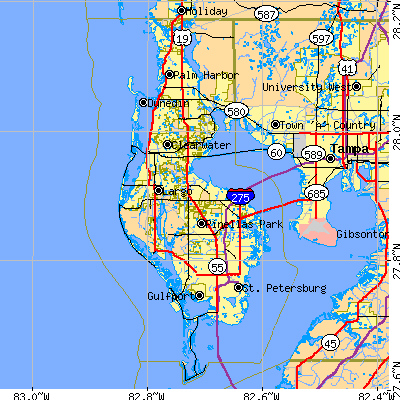 In Florida - just on the other side of Tampa.
We have very steep Cliffs here.
See:
It can be quite challenging cycling up
and down like this.
I reside in the 2nd highest elevation
in this County, which by the way is
Florida's SMALLEST County in the
entire State!
Here's some FACTS:
1) If a Hurricane ever strikes here, Tampa
and St. Petersburg would be a 'thing of the
past' - for a Hurricane would wipe them
completely OUT!
2) I would become an Islander (and this would
mean my property value would go through the
roof)
3) This County is barely a Peninsula, we are hardly
attached to the mainland by just a few miles, it's
hard to see it on the map because of tributaries,
estuaries, creeks, et cetera.
4) We never evacuate in Hurricanes, all Settlers,
Pioneers, and very long time transplants knows
where to reside - they know better where not
to live!